VEHICLES
State of Texas Department of Information Resources
DIR-CPO-4578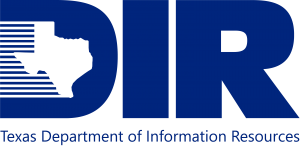 ITSAC Contract Overview
Optimized Technical Solutions is pleased to be one of the vendors selected to contract with the State of Texas through the Texas Department of Information Resources (DIR) to provide Information Technology Staff Augmentation services. The IT Staff Augmentation Services contract through the State of Texas DIR is an approved means of providing temporary IT staffing services to Texas state agencies based on a negotiated hourly rate. Agencies may choose from a list of approved vendors either through a competitive solicitation that is usually sent to all vendors or by going directly to a trusted, proven vendor. Either way, services are billed on an hourly basis and all staff are subject to management and oversight by agency staff.
For more information about the IT Staffing Services Contract see ITSAC Link: Contract Number DIR-CPO-4578
Advantages
When you purchase through DIR, you have the bulk buying power of the State of Texas on your side, which means that eligible customers can buy IT products and services at aggressive discounts without the need for a lengthy procurement process. All DIR contracts comply with state purchasing requirements.